Simon Cowell, Sex Pistol and Richard Branson to become Hollywood Walk of Famers
Simon Cowell, the Sex Pistols' Steve Jones and Sir Richard Branson are among the celebrities to be honoured on the Hollywood Walk of Fame.
The British trio were selected to get stars on the pavement along with Kirsten Dunst, Jennifer Lawrence and Luke Skywalker actor Mark Hamill.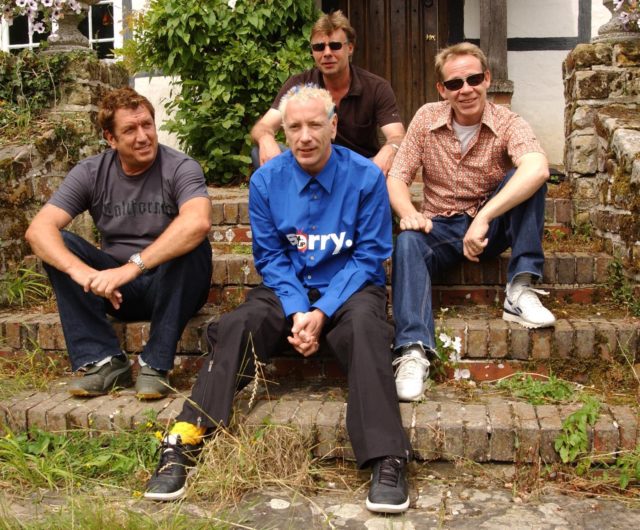 Steve Jones (left) with the Sex Pistols during a reunion in 2002 (Andy Butterton/PA)
Cowell, 57, co-creator of America's Got Talent, will be honoured for his work on television, as will the late Crocodile Hunter Steve Irwin.
Guitarist Jones, 61, will get a star for his radio work in the US where he presents Jonesy's Jukebox on Californian station KLOS.
Sir Richard, who released the Sex Pistols' only studio album in 1977 through Virgin Records, will be recognised for his contribution to the record industry.
Hollywood Chamber of Commerce chose the stars from hundreds of nominations at a meeting this month.
Others selected were actors Jack Black, Gillian Anderson and Zoe Saldana as well as musicians Snoop Dogg, Ice T and Mary J Blige.ICYMI: Walk of Fame Chair Vin Di Bona just announced our Hollywood Walk of Fame Class of 2018. Who's your favorite? https://t.co/b3O48hDzjl
Chairman of the selection committee and TV producer Vin Di Bona said: "We look forward to their big day as the Walk of Fame Class of 2018 becomes cemented one by one on the most famous sidewalk in the world."
Dates for the ceremonies are yet to be set and the recipients have two years to schedule their attendance.