Scarlett Johansson pleads for more compassion
Ghost In The Shell star Scarlett Johansson has shared her fears that we are losing our sense of compassion in an increasingly digital world.
Tasked with playing an entirely artificial body with only the brain of a human in the futuristic thriller, she admitted she struggled to see how she could "breathe life" into the character.
Scarlett, 32, plays central figure Major in the adaptation of Masamune Shirow's manga stories, an innovative and lethal combination of machine and human built by a technology giant that offers ordinary people the chance to improve themselves with mechanical enhancements.
"I am so analogue that it's hard for me to imagine what it would be like to grow up in this age," she told the Press Association, "so it has been a learning process for me too.
"I think we have lost a bit of our compassion in an effort to enhance our own experience and I think it is really important to teach children to be compassionate citizens, even online."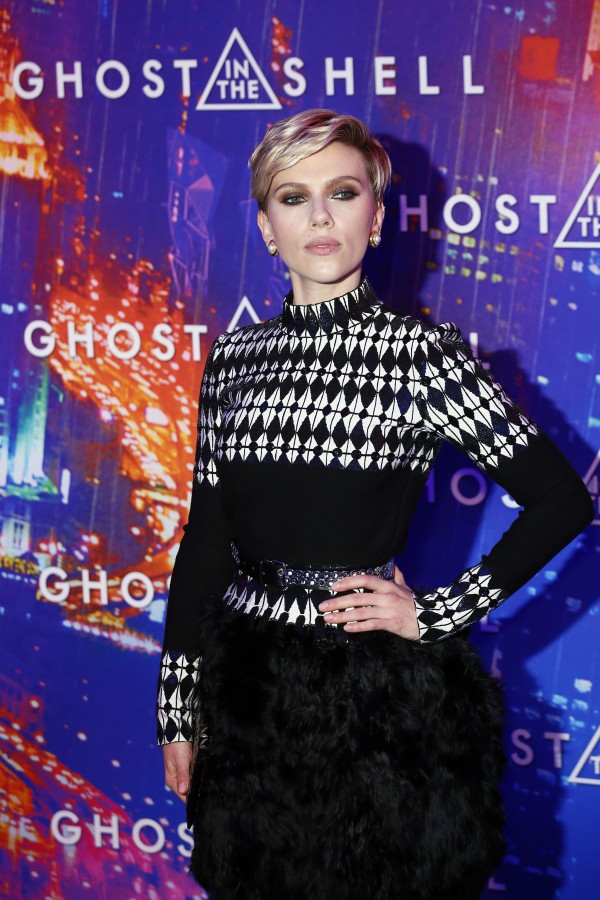 Scarlett Johansson (Francois Mori/AP)
It will be a lesson the Lost In Translation star will pass on to her own daughter, Rose, who she gave birth to shortly before filming and kept by her side on set.
"I am proud to be able to be a working mum and I think it's really important for kids to be able to see their parents satisfied by their job and fulfilled in every way," she said.
"Growing up my dad was an architect and he would teach us to look up at buildings and he would take us to all these design museums.
"I have really fond memories of just watching him be really enthusiastic and passionate about his job."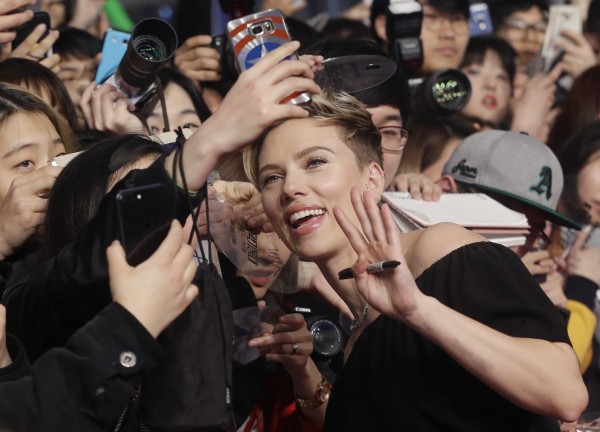 Scarlett Johansson (Ahn Young-joon/AP)
Oscar-winning actress Juliette Binoche also stars in Rupert Sanders' movie as the genius Dr Oulet responsible for making the brain-robot combination possible.
The character forms a close bond with Major as her human mind (or "ghost") begins to question who and what she really is.
An active supporter of boosting the profile of women in the film industry, Juliette added the story makes a crucial point about the importance of embracing the feminine.
Admitting she also struggled at first to see how she could connect with the script, she said: "We see a female scientist who sacrifices herself to a female creature trying to descend into the truth of herself.
"We live in such a male surrounding all over the world and until we get the feminine into our consciousness and our being, in men as well, we won't be able to find that equilibrium."
Ghost In The Shell debuts in UK cinemas on March 30.
You Might Also Like
Scarlett Johansson highest grossing star of 2016