Scarlett Johansson mocks Ivanka Trump
Scarlett Johansson has mocked Ivanka Trump in a spoof advert for a perfume called Complicit, "for the woman who could stop all of this, but won't".
Scarlett plays the oldest daughter of President Donald Trump in the Saturday Night Live sketch, in which she appears in a ball gown at a glamorous party.
The voiceover says: "She's beautiful, she's powerful. She's complicit.
"She's a woman who knows what she wants and knows what she's doing. She doesn't crave the spotlight but we see her. Oh how we see her."
As she gazes at herself in a mirror as she applies lipstick, Alec Baldwin's Donald Trump is reflected back.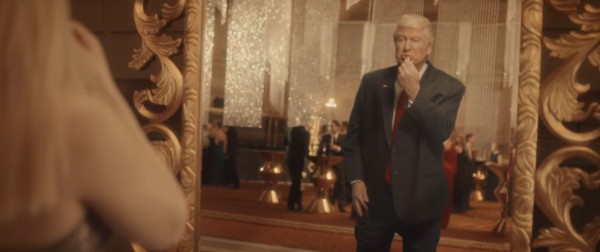 Ivanka sees her father in her reflection (NBC)
The voiceover continues: "A feminist, an advocate, a champion for women, but, like, how?
"She's loyal, devoted but probably should have bounced after the whole Access Hollywood bus thing. Oh well.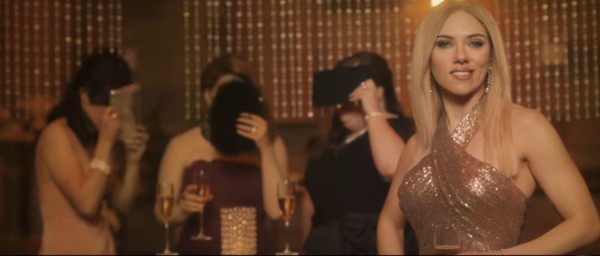 (NBC)
"Also I bet when she watches Titanic she thinks she's Rose. Sorry girl, you're Billy Zane."
Scarlett was the guest host on the NBC sketch show on Saturday night, while Lorde was the musical guest.
You Might Also Like
Scarlett Johansson pleads for more compassion

Scarlett Johansson highest grossing star of 2016