Rihanna and Cara Delevingne to add glamour to London Valerian premiere
Rihanna and Cara Delevingne will lead the glamour at the European premiere of Valerian and the City of a Thousand Planets in London.
The pop superstar and the former supermodel star in Luc Besson's new sci-fi action film, which is set in the 28th century, along with Clive Owen, Ethan Hawke and John Goodman, and leading star Dane DeHaan, who plays Valerian.
Owen, DeHaan and Besson are expected to be at the movie event at Leicester Square in the capital on Monday evening.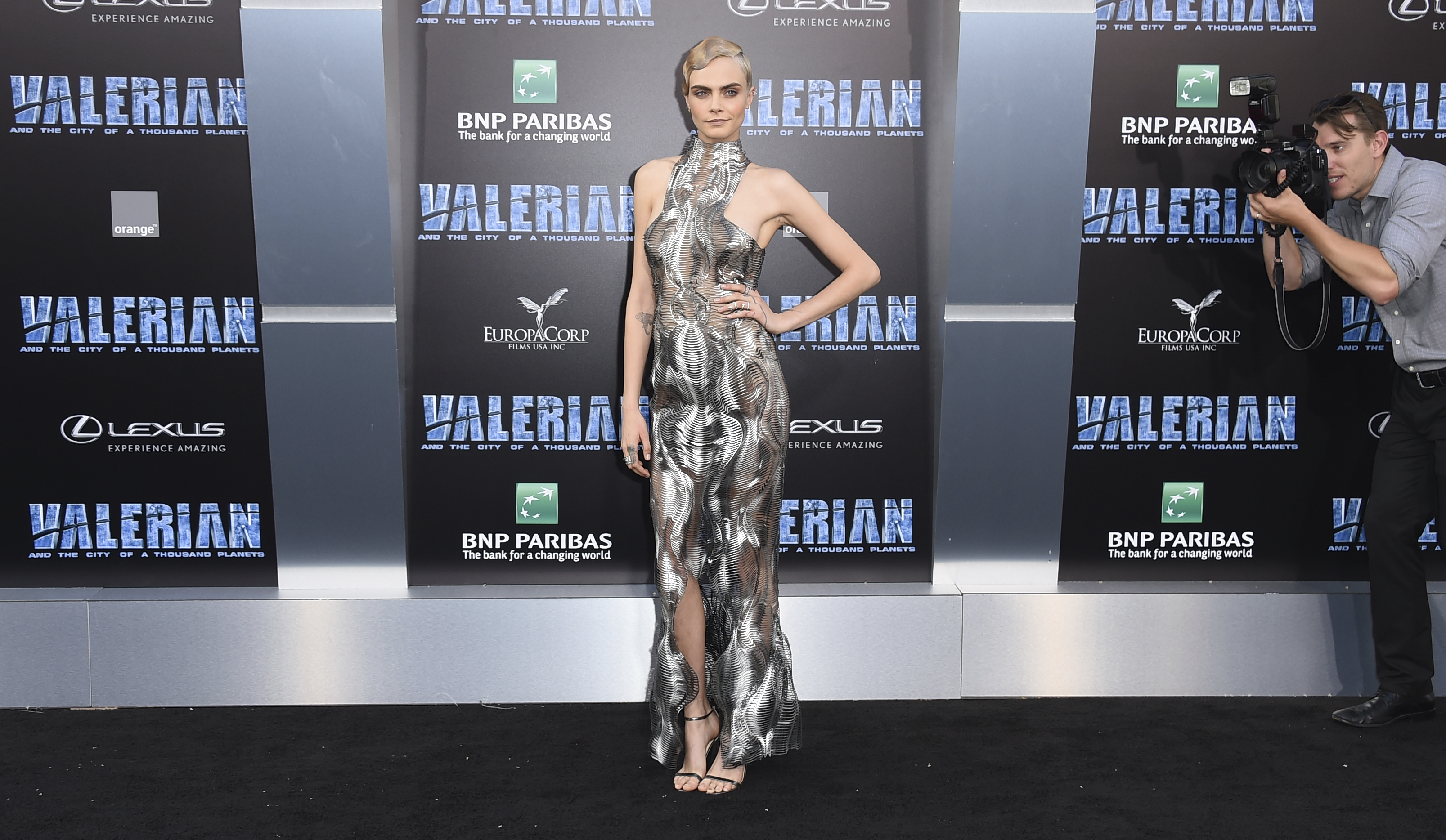 Cara Delevingne (Jordan Strauss/AP/PA)
Rihanna plays Bubble, a shapeshifting entertainer, while Delevingne plays Sergeant Laureline, the love interest of Valerian and a space-and-time-travelling agent in the big-budget summer blockbuster.
Based on the Valerian and Laureline comics published by Pierre Christin and Jean-Claude Mezieres in 1967, Besson has been developing the project for decades.
It tells the tale of special operatives Valerian and Laureline, who work together to keep the order throughout the human territories, and, under assignment from the minister of defence, they must head to Alpha, a growing metropolis that welcomes diverse species to share knowledge and culture.
Valerian and Laureline are tasked with having to save the land against an unknown force while also protecting the future of the entire universe.
Valerian And The City Of A Thousand Planets opens in UK cinemas on August 4.
<!-- TRACKING END GA