Margot Robbie: Goodbye Christopher Robin taught me about life in WWII
Actress Margot Robbie has told how filming Goodbye Christopher Robin gave her a "deeper understanding" of life as a British woman between the World Wars.
She plays Daphne Milne in Simon Curtis's latest big-screen drama based on the life of Winnie The Pooh writer AA Milne and his family.
In real life, the Milnes married in 1919, after he served in the First World War, and before he saw serious success in the 1920s with the stories inspired by his son, Christopher Robin, and his collection of toys.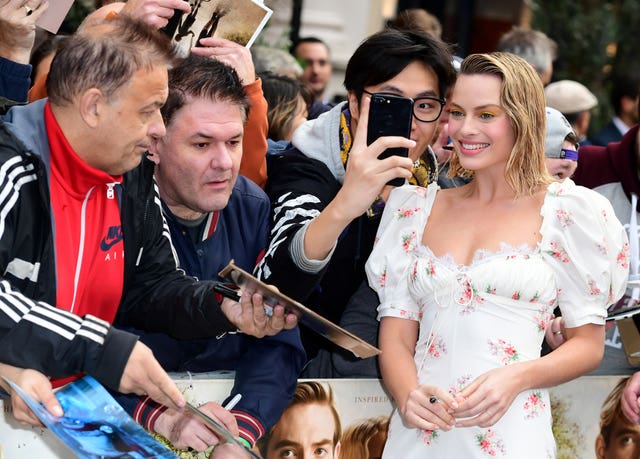 Margot Robbie meets fans at the premiere (Ian West/PA)
Speaking at the film's premiere in London's Leicester Square on Wednesday, Robbie told the Press Association: "In every film the greatest gift is getting to explore a certain time in history.
"I now have a much deeper understanding of that time and what it was like to live between World War One and World War Two – especially as a woman – it was fascinating."
She described her character, that often pushes both her husband and son to achieve, as a complex one and teased that audiences may not warm to her at first.
Robbie, 27, told reporters: "That stiff-upper-lip English demeanour was definitely prevalent then and even, a little bit, these days, but I definitely didn't want to soften her edges or erase some of character flaws.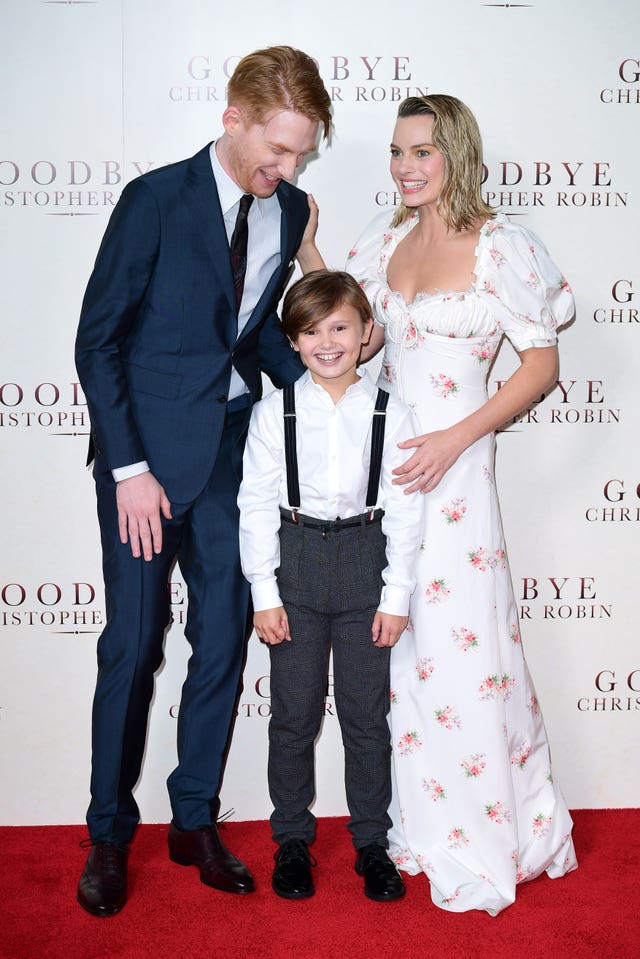 Happy family: Domhnall Gleeson, Will Tilston and Margot Robbie reunite on the red carpet (Ian West/PA)
"I hope (viewers) understand it was a different time, I hope they realise how traumatic it was for the women at home during war… and to just realise for a moment how that could affect people's lives.
"But more than anything the film is moving and it's magical and it's beautiful, and yes you may cry but you are filled with joy when you walk out as well."
The event also marked a milestone for 10-year-old Will Tilston, who walked onto the red carpet for the first time following his role as the young Christopher Robin.
"It was nerve-wracking but the excitement overtook it," he said.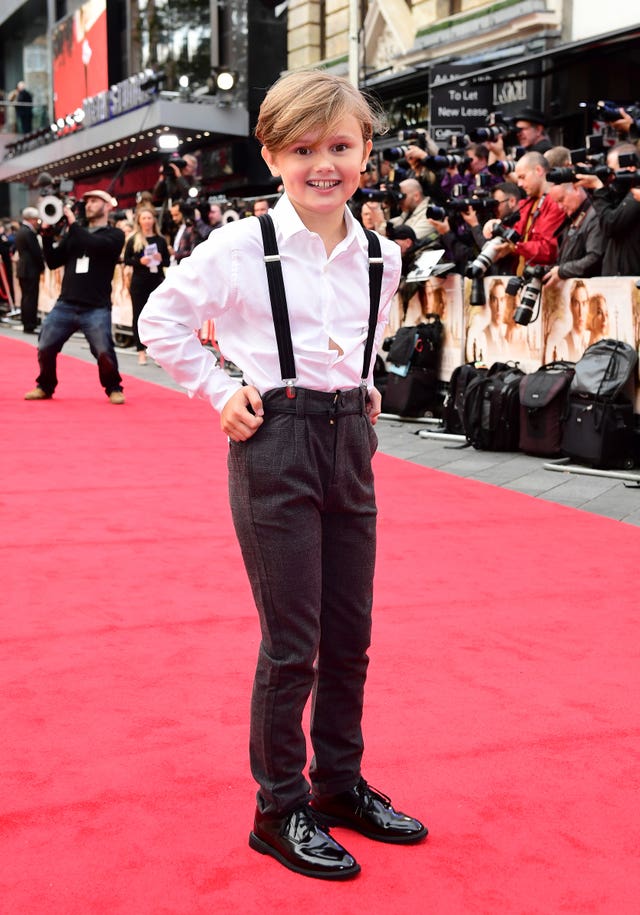 The young actor was thrilled to be at the star-studded event (Ian West/PA)
"I remember being a normal schoolboy but now I'm here, made it to the end of the adventure… I want to be an actor when I grow up."
He also described his co-stars Robbie and Domhnall Gleeson (AA Milne) as "sweethearts," adding: "They are so interesting and genuinely nice people, and I was so lucky to work with them as my first film."
Goodbye Christopher Robin will open in UK cinemas on September 29.
You Might Also Like
Margot Robbie 'didn't know' what sexual harassment was until Me Too