Emma Stone: I've only had equal pay by male co-stars taking cuts
Emma Stone has said the only way she has received the same pay as her male co-stars is by them voluntarily taking salary cuts.
Stone, who won a best actress Oscar for La La Land, said women in Hollywood are getting paid 20% less "at best" for the same roles.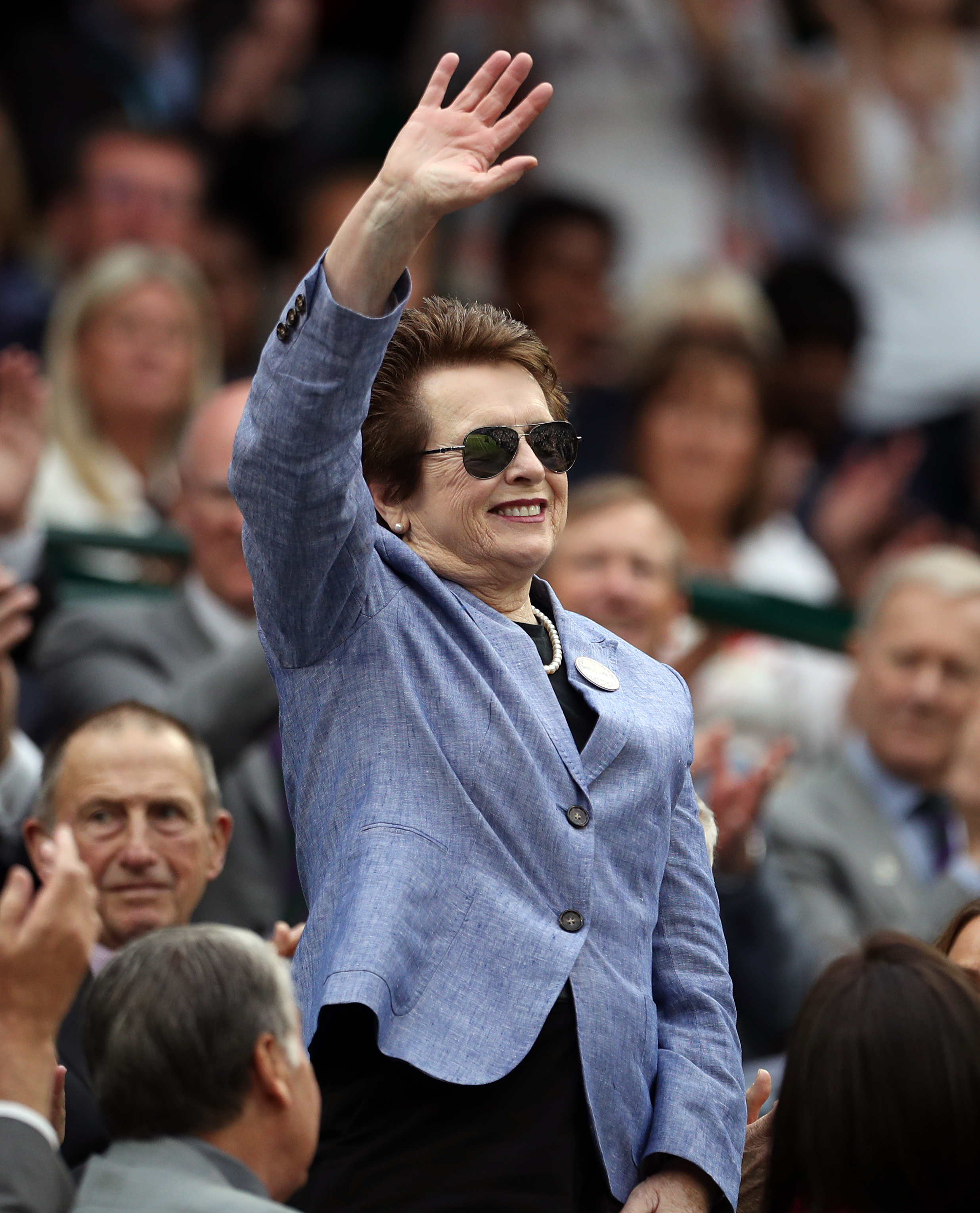 Billie Jean King at Wimbledon 2016 (Steve Paston/PA)
She was speaking to tennis champion Billie Jean King, who she is playing in Battle Of The Sexes, and British co-star Andrea Riseborough in Out magazine.
"In my career so far, I've needed my male co-stars to take a pay cut so that I may have parity with them," Stone, 28, said.
"And that's something they do for me because they feel it's what's right and fair.
"That's something that's also not discussed, necessarily – that our getting equal pay is going to require people to selflessly say: 'That's what's fair.'"
Stone added that by men taking this action, it has boosted her value.
King, 73, said: "You just gave an example of why men are so vital to these changes, because they're usually in the power position, and if they start to change the paradigms, things start to shift."
Riseborough, 35, said that she has been the lead role in films before and still got paid less, to which King asked if she ever asked for a raise.
"Oh, yes, I did. But there's this underlying feeling that you should be grateful," Riseborough replied.
Battle Of The Sexes is a comedy-drama based around the 1973 match between King and Bobby Riggs, then 29 and 55, after he said he could beat her.
King won in straight sets in what was seen as a landmark victory for women in tennis.
The 10 highest paid actresses in Hollywood, including stars such as Scarlett Johansson and Jennifer Lawrence, were paid 205 million dollars (£156 million) in a year, according to a list compiled by Forbes in 2016.
But this was less than half as much as the top 10 male stars, which was topped by former wrestler Dwayne Johnson who grossed 64 million dollars (£50 million) alone.
:: Battle Of The Sexes is released in UK cinemas on October 20.