Dustin Hoffman defends The Meyerowitz Stories
Dustin Hoffman has compared doubts about the long title of his latest film to criticism of the name of Arthur Miller's play Death Of A Salesman.
The veteran star plays the part of grumpy patriarch and sculptor Harold Meyerowitz in Noah Baumbach's new film The Meyerowitz Stories (New And Selected), about a dysfunctional family.
The Netflix movie will be unveiled at the BFI London Film Festival and ahead of its premiere, Hoffman rejected criticism of its unwieldy title.
He said: "I did a play of Arthur Miller's called Death Of A Salesman, which is kind of a classic, and we had more than one conversation where he could not get anyone to produce that play because every producer said 'we will do it but you have to change the title, no one wants go see a play called Death Of A Salesman, we want to discover that he dies'.
"Arthur said 'what they didn't understand was that I want them going in knowing they are going to watch someone dying'.
"You're always trying to do something fresh that pulls an audience's attention.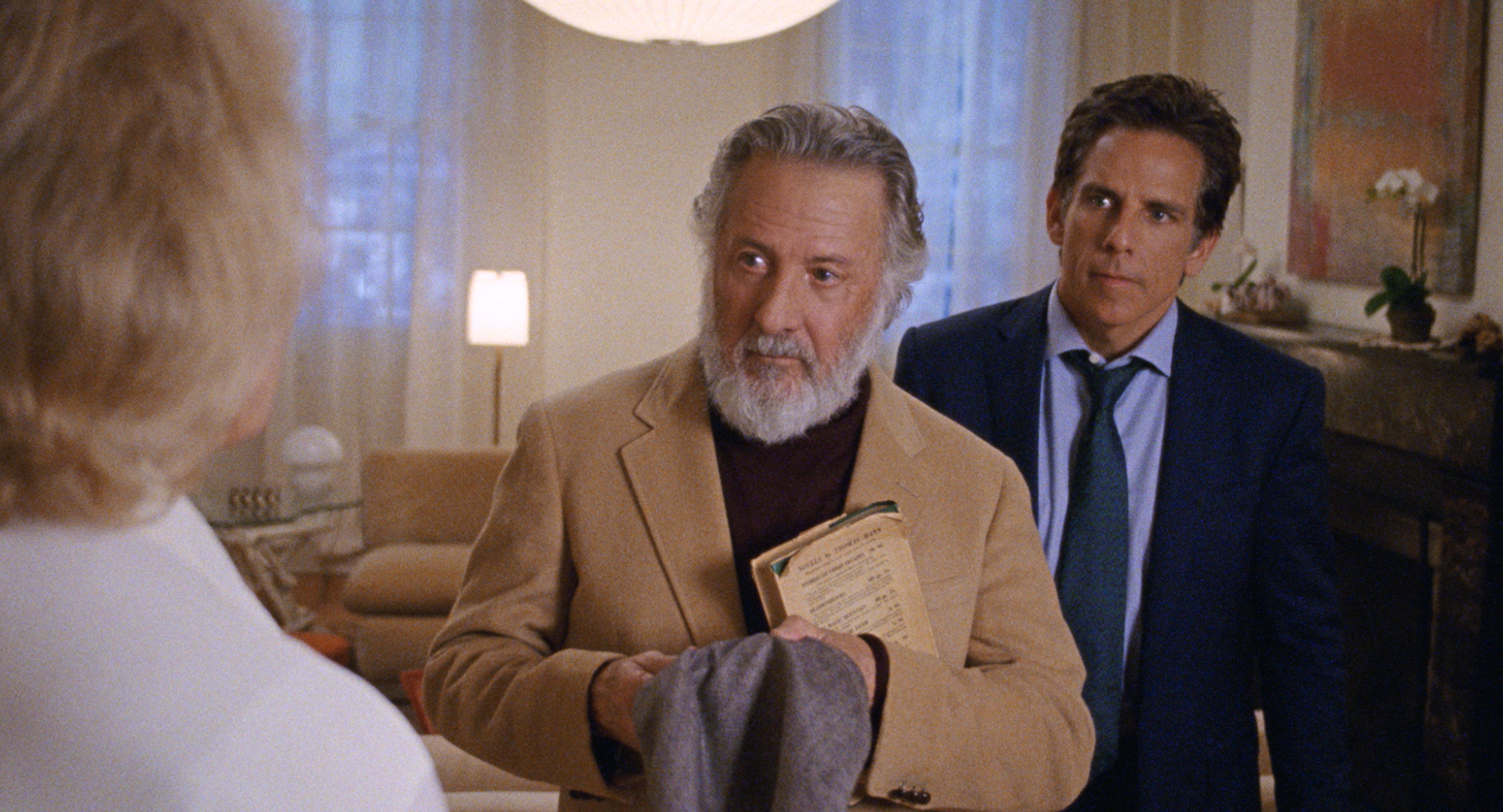 Dustin Hoffman with Ben Stiller in the film (Netflix)
"I think that is all through Noah's work, this is family and this is what we are used to seeing in the golden age of movies, family, family, family.
"How can you tell it with any perspective? How can you hold an audience?"
Ben Stiller and Adam Sandler play Hoffman's adult sons, while Homeland star Elizabeth Marvel plays his daughter, who all deal with their father's frustrations about his lack of appreciation and recognition as an artist.
Ben Stiller, Adam Sandler and Elizabeth Marvel (Netflix)
Hoffman said: "There are fathers who don't say it but do not want their sons to exceed them, and we somehow get that information at a young age."
He heaped praise on Sandler's performance, in a rare dramatic turn as the less favoured son, saying: "I don't think actors should play parts unless they are in it, otherwise it looks like they are performing a part.
"They go 'Oh so-and-so is an asshole but I'm not an asshole so I will just perform an asshole, I will get a few people in my head that I know that are assholes and just do that.'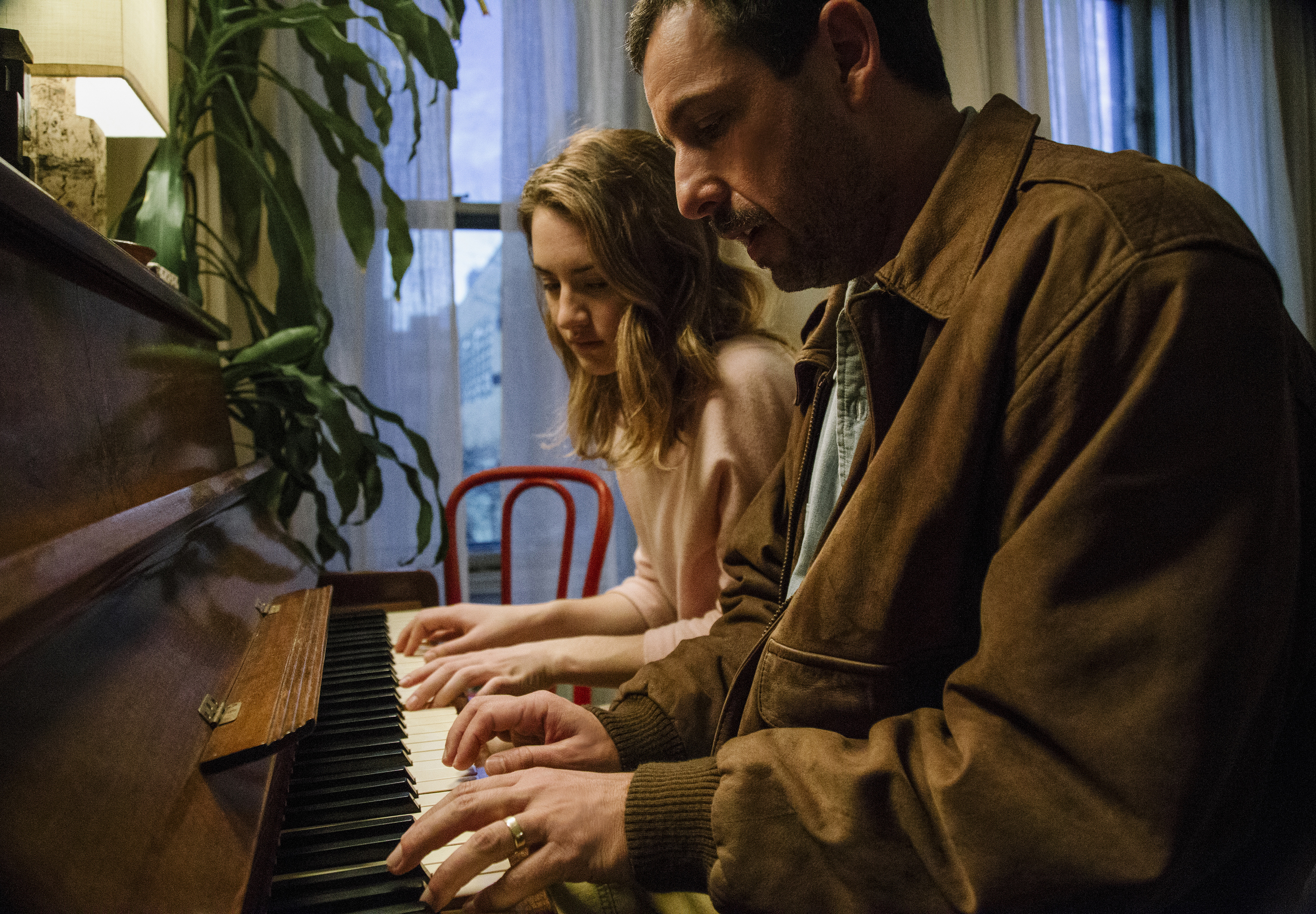 Grace Van Patten and Adam Sandler (Netflix)
"I think we have the asshole in us, all of us, and it's up to us to enlarge that.
"What Adam was doing, which I can't put into words, was there was something about him that I've not seen before.
"I know him and I've done another film with him but I went home and said to my wife 'I think Adam has hit a part of himself in which he would be the person that didn't make it'.
"And that is as close as you can get to the bone, I thought that is what Adam was doing, to hit that."
The Meyerowitz Stories (New And Selected) will be available on Netflix on October 13.
You Might Also Like
Dustin Hoffman: "Cinema is in the worst state."