Dunkirk hits top spot in UK box office
Christopher Nolan's cinematic wartime drama Dunkirk has soared to the top of the UK box office on its opening weekend debut.
The film, which follows the evacuation of British forces from the beaches of 1940 France, earned an estimated £9.5m across 637 UK cinemas.
That figure includes £1.3m taken at IMAX venues after Nolan suggested the format would offer fans the best possible viewing experience.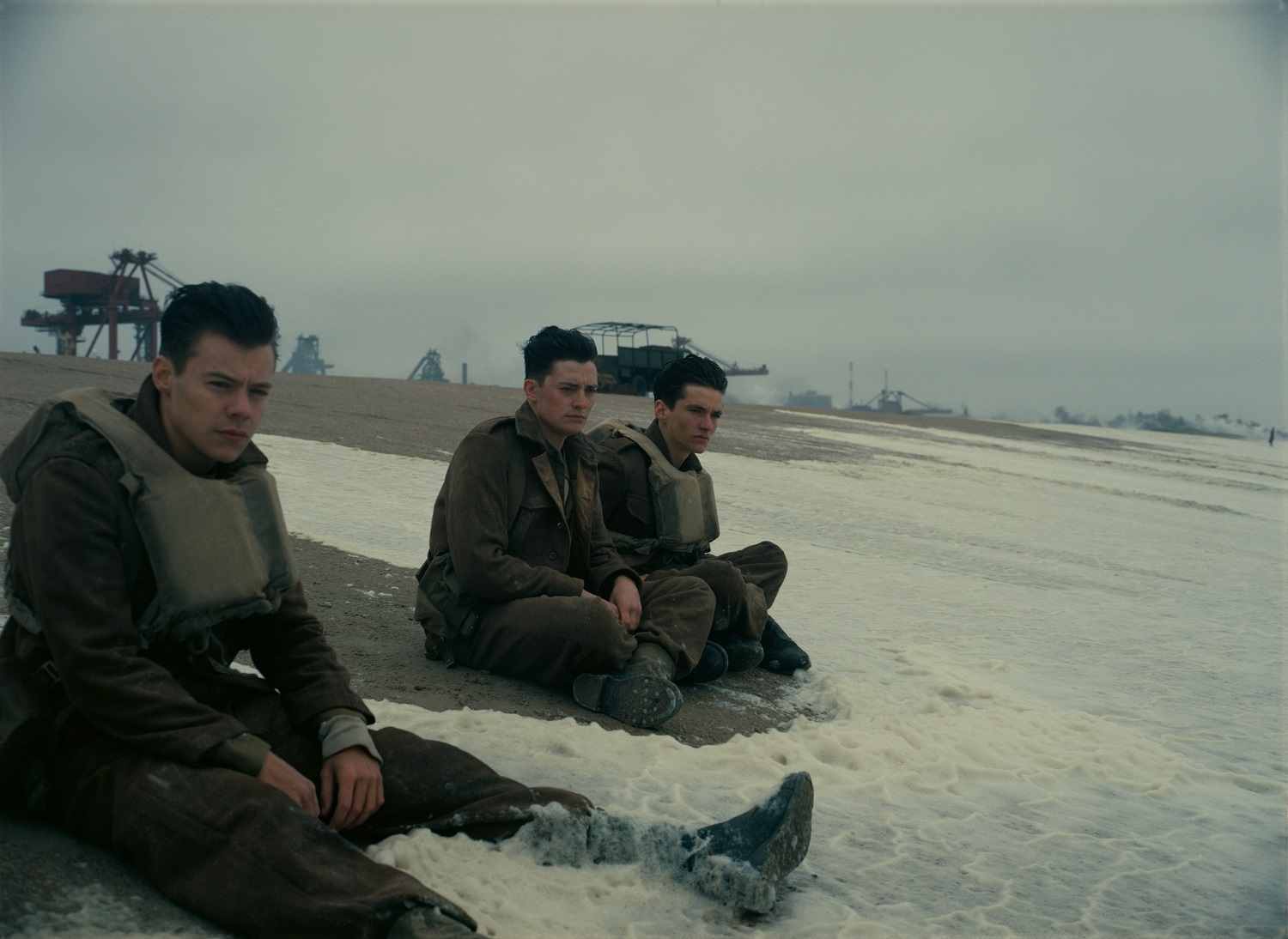 (L-R) Harry Styles as Alex, Aneurin Barnard as Gibson and Fionn Whitehead as Tommy (Melinda Sue Gordon)<br />
Released on Friday and starring an all-star British ensemble cast of Tom Hardy, Sir Mark Rylance, Sir Kenneth Branagh, Cillian Murphy as well as former One Direction star Harry Styles, the film has been well received by critics and fans alike.
Announcing the box office success, Josh Berger, president and managing director of Warner Bros Entertainment UK, Eire and Spain, said: "Christopher Nolan has created a film that brings this extraordinary event to the screen in a thrilling and uniquely real cinematic experience.
Watch Harry Styles discuss the movie in our Movie News!
"Critics and audiences alike agree that Dunkirk must be seen on the biggest possible screen, and we anticipate that the incredible response among audiences across the UK will drive continued success well into the summer."