Daniel Craig looks nothing like James Bond in the Logan Lucky trailer
James Bond star Daniel Craig is bleached blond, heavily tattooed and adopts a southern accent in the trailer for Steven Soderbergh's new heist film Logan Lucky.
The Ocean's Eleven director revisits the genre for the movie, which reunites him with Magic Mike star Channing Tatum and features Craig as an eccentric explosives expert called Joe Bang.
Channing and Star Wars actor Adam Driver play down-and-out brothers Jimmy and Clyde Logan who recruit Craig's character to help them rob the Coca-Cola 600 Nascar event ace at the Charlotte Motor Speedway.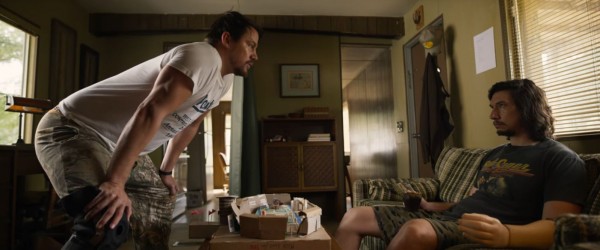 Channing and Adam (Bleecker Street)
The trailer shows the hapless criminals in bar fights, driving a car through the window of a petrol station and attempting to detonate explosives.
It also reveals Driver's character only has one arm.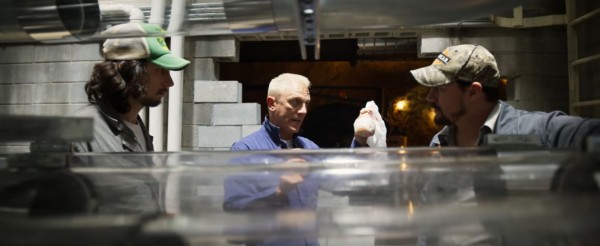 Daniel with Adam and Channing (Bleecker Street)
The movie boasts an all-star cast featuring Hilary Swank, Katie Holmes, Katherine Waterston, Riley Keough and an almost unrecognisable Seth McFarlane.
It is Soderbergh's first big screen venture since 2013′s Side Effects as he has concentrated on his TV period medical drama The Knick, starring Clive Owen.
Logan Lucky is due for release in the UK on August 25.