Channing Tatum praises Daniel Craig
Channing Tatum has said he took Daniel Craig to ride dirt bikes in Georgia while they were filming their new movie and he fit in there just as well as he does in James Bond films.
Logan Lucky features Craig as an incarcerated explosives expert with bleached blonde hair, heavy tattoos and a southern accent who is recruited to help Tatum's character pull off a robbery.
He is almost unrecognisable in the role and Tatum said he had "no idea" Craig was as funny as he is.
Arriving at the London premiere of the film, the Magic Mike star said: "I knew he was a comedic actor and I've seen a few of the late night interviews that he's done. He's wicked, witty and smart.
"I had no idea just how down he was, that's the only way can put it.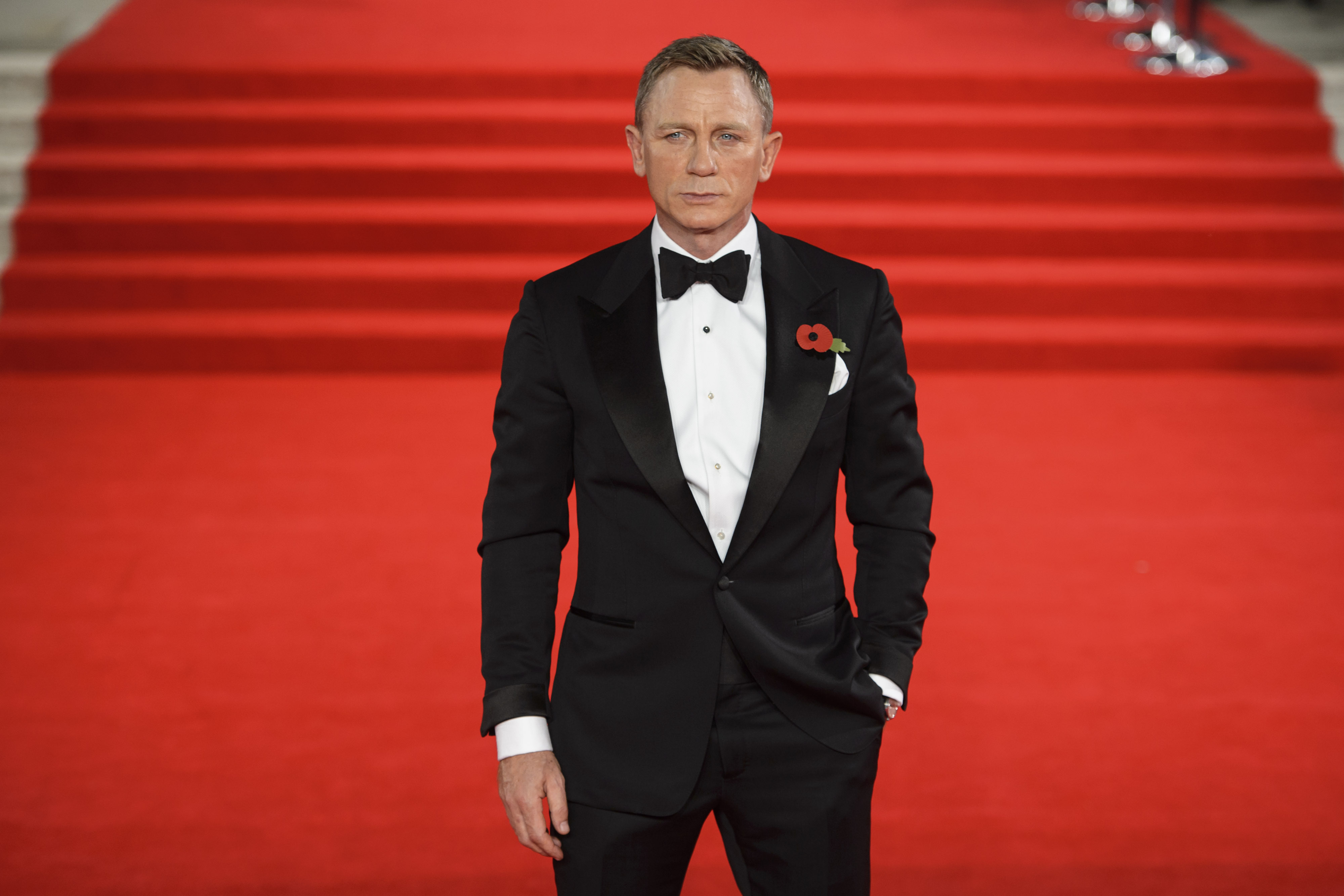 Daniel Craig on the red carpet (Matt Crossick/PA)
"You can put the guy anywhere. I took him down to this place in Atlanta, it's this off-roading park and we basically just hung out with the family that owns this off-roading park in their backyard and just grilled and had beers and rode round very dangerous dirt bikes and 4x4s, just wrecking them and he fits in there and he fits in wearing a tuxedo next to the queen.
"The guy can pretty much be in any skin he wants to be in."
He continued: "I don't think an American audience knows a lot of his early stuff, people know him so synonymously with Bond now that I think it's going to be shocking for people, in America for sure, but I think it's possibly going to be more shocking for you guys to see him.
"It's such an iconic role it sort of becomes your life after a while."
In Logan Lucky Tatum plays a coal miner in West Virginia who is laid off due to an injury and he said he could relate to how his character ends up.
He said: "I was born in a tiny, tiny town in Alabama called Cullman and my parents left and we moved all around the south and Mississippi, my dad is from New Orleans and we are from smaller southern towns and I could easily see.
"I went to college to play football and got to come home to Tampa though which was more of a metropolis with an urban/suburban area that just had more opportunity than Boone County, West Virginia and I was really fortunate that way. I could have just as easily seen my life being completely (different).
"I could never have seen this happening, that is for sure.
"We just opened a Magic Mike show in Vegas and if you told me I was going to own a strip joint in Vegas I would have believed you way more than if you told me I was going to be an actor."
Logan Lucky reunites Tatum with his frequent collaborator and Magic Mike director Steven Soderbergh and said he hopes to maintain their relationship for as long as possible.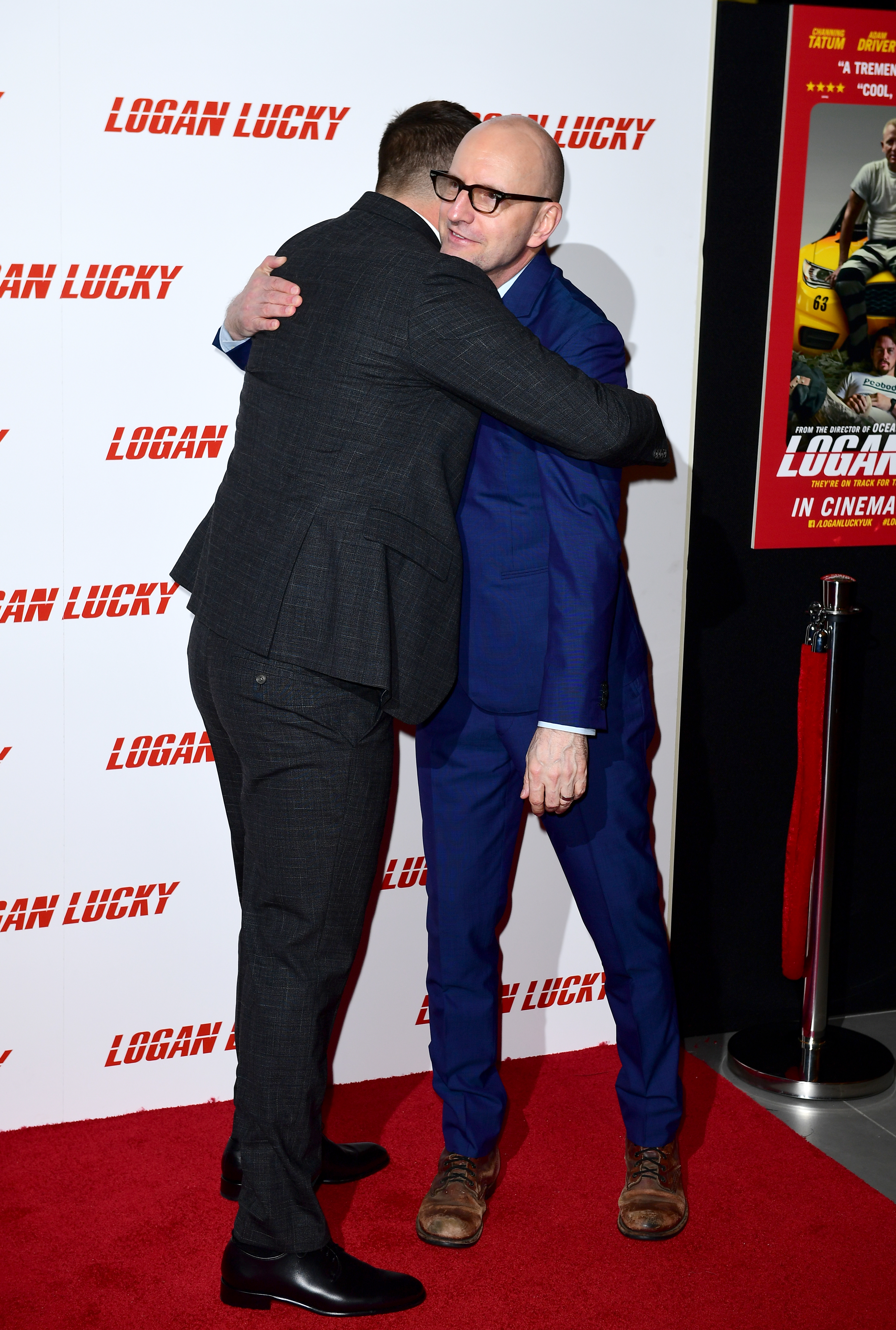 Channing Tatum (left) and Steven Soderbergh (Ian West/PA)
He said: "He's a master film maker. Luckily I've been able to do five films with him now, he's directed four, and I'm going to try and keep him around for as long as I possibly can and suck him dry for all his talent.
"I think proximity is a large part of it. I worked my way into one of his movies and I've just stayed in his ear and I think the squeaky wheel gets the grease.
"I kind of came into his life towards the end of his career, even though he's done more directing when he's retired than he did even when he was working but he's just always wanted to break things and change things no matter who was doing it one way he was going to try it a completely different way and I really akin to that and that is what I have learned from him."
Logan Lucky is released in UK cinemas on August 25.